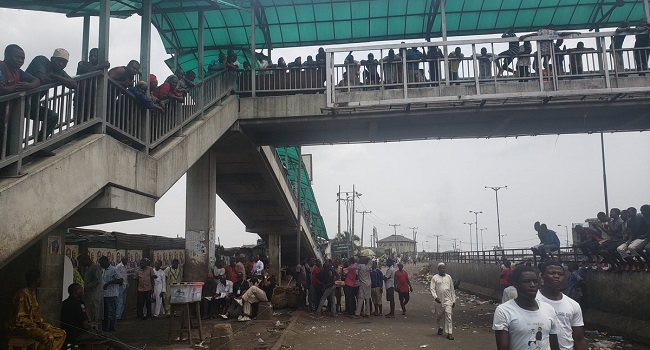 There is palpable tension and fear in the Kosofe area of Lagos State as members of the Peoples Democratic Party (PDP) protested the disappearance of nine ballot booklets.
The party members claim that nine ballot booklets went missing at the Ogudu collation centre for Ward 4 voting centre in the Kosofe area of Lagos State, but were later found.
According to a PDP agent identified as Kunle Aladiyan, the missing booklets were later discovered this morning while INEC officials were distributing election materials to each ward.
Read also: Absentee INEC ad-hoc officials stall voting process at Osinbajo's polling unit
Aladiyan noted that the same issue occurred in the 2015 elections and warned that the party was not going to participate in the election without the missing booklets.
He said; "That is how we lost 2015 election. We participated in the exercise thinking it would favour us, only for the missing booklets to find their ways to the ballot. We don't want to be fooled again."