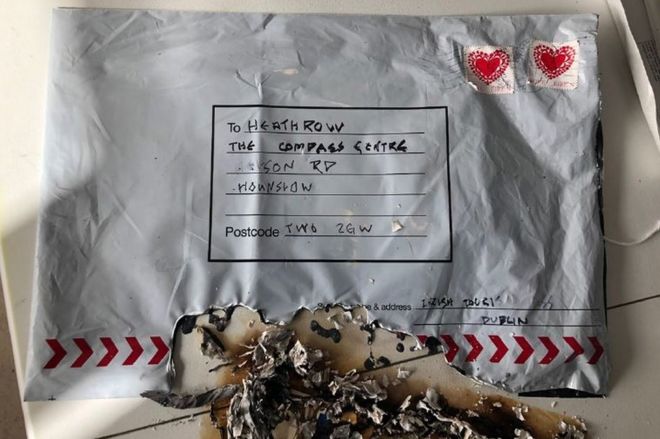 Suspicious packages found at Heathrow Airport, Waterloo railway station and London City Airport on Tuesday contained explosive devices, police said.
Counterterror officers are investigating the three incidents as "linked" after all the packages – A4-sized white postal bags containing yellow Jiffy bags – were assessed to be small improvised explosive devices (IEDs).
One of the packages opened by staff at Heathrow caught fire, but no one was injured.
Neither of the devices found at Waterloo and London City Airport ignited, but workers at the airport's Aviation House were evacuated as a precaution.
Irish police said they were "assisting the Metropolitan Police with their enquiries" after photos of the packages appeared to show Republic of Ireland stamps.
Scotland Yard has not ruled out the existence of other bombs, and issued advice to people travelling across London to be "vigilant" and report any suspicious packages.