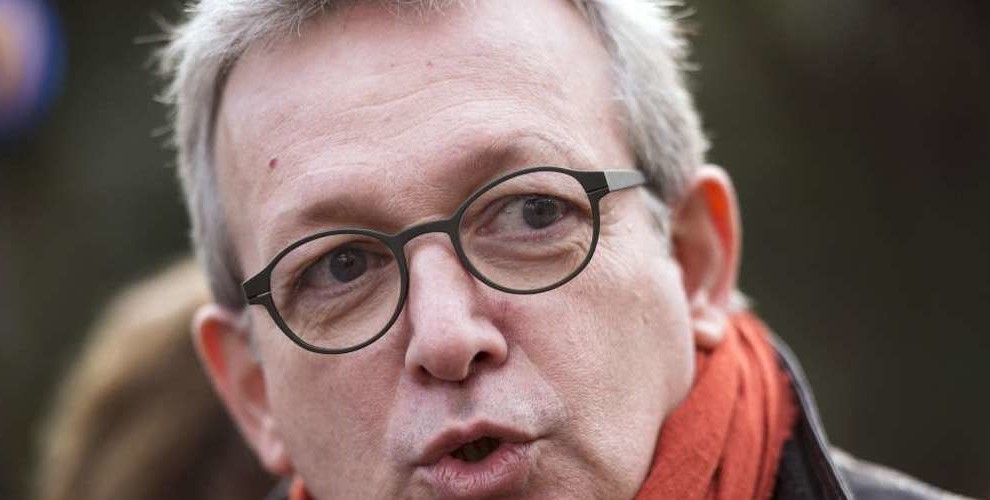 Laurent drew attention to all HDP elected representatives still in prison, the ongoing arrests, and the obstacles put before the HDP's electoral campaign.
Laurent said that "political and cultural rights of the Kurds and the peoples of Turkey in struggle for their recognition are suppressed in a systematic manner," and added that Turkey is undergoing perhaps one of the darkest periods in its history.
Addressing President Emmanuel Macron and Foreign Minister Jean-Yves Le Drian, Laurent urged France to publicly demand the release of former HDP co-chair Selahattin Demirtaş.
"I urge every senator - Laurent added - to support Selahattin Demirtas's candidacy for the 2019 Nobel Peace Prize."
The Communist senator also urged everyone to "support Abdullah Öcalan, who has called for peace negotiations with Erdogan countless times in the past few years. I also call on people to support political prisoners."
Ending his remarks Laurent said: "The PKK forces have contributed to the fight against the spread of the Islamic State organization in Iraq and Syria. The PKK forces have saved thousands of men and women, including the Yazidi people from certain death. The PKK should be removed from the European list of terrorist organizations, as an essential move to pave the way to a peace perspective in Turkey and the region."